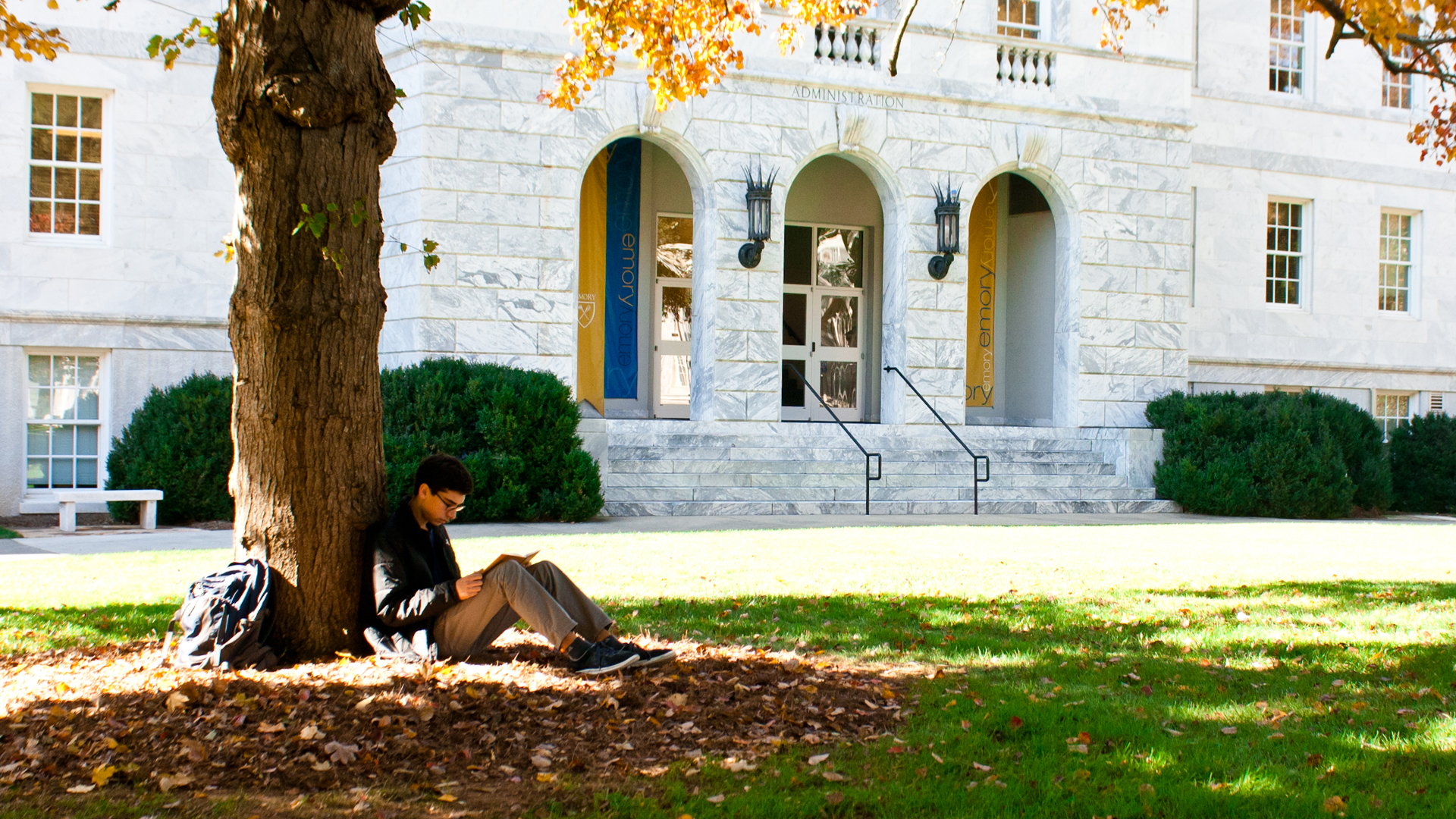 George W. Jenkins Scholarship
---
Besides the Robert W. Woodruff Scholarship, the George W. Jenkins Scholarship is open to entrant undergraduate students and renewable for up to a total of eight regular academic semesters (fall and spring) of undergraduate study at Emory College of Arts and Sciences.
George W. Jenkins Scholarship
The George W. Jenkins Scholarship is a four-year scholarship awarded to first-year Emory students based on academic merit, financial need, and a sincere interest in service and enhancing community engagement. While Jenkins Scholars are not formally members of the Woodruff Scholars Program, they are invited to participate in the Woodruff Scholars community by spending time in the Scholar Lounge and participating in community dinners, the annual retreat, and many other Scholar activities.
The scholarship was established through the generosity of Publix Super Markets Charities in partnership with Emory University in honor of the innovative self-starter and civic-minded Publix founder George W. Jenkins, a Georgia native. Founded in 1930, Publix Super Markets is the largest and fastest growing employee-owned supermarket chain in the United States.
The Jenkins Scholarship is open only to U.S. citizens who are residents of Alabama, Georgia, Florida, South Carolina, Virginia, and Tennessee (all of which are home to Publix Super Markets), graduating from a high school within their home state, and enrolling full-time at Emory College. Successful candidates' applications will show evidence of purposeful engagement impacting their community, a strong work ethic, a history of overcoming significant adversity, and high financial need.
The award includes full tuition, fees, on-campus room and board, and a stipend each semester. In addition, the scholarship provides a computer at the start of the program of study and, if needed, covers the cost of student health insurance at Emory.
Jenkins Scholars also work together on a service project each year and may choose to participate in one alternative (service-focused) spring break experience during their four years at Emory, with funding provided by Publix Super Market Charities.
The application process for this award is the same as applying for the Robert W. Woodruff Scholarship. Please visit the Office of Admission Website for more information.