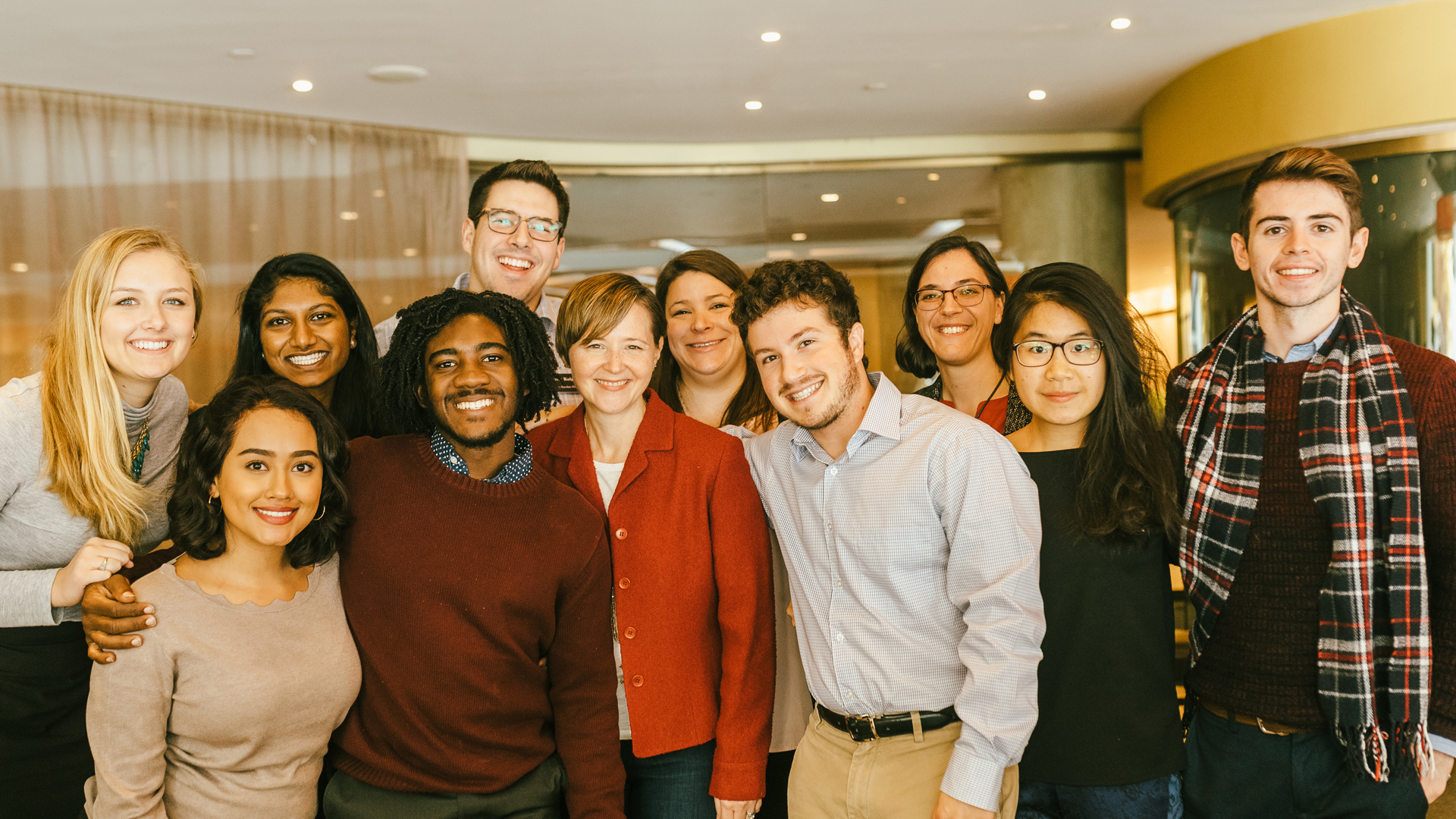 Alumni
---
Scholar Alumni are invaluable to our current Scholars for guidance and mentoring, networking and career advice, the example you provide, and for your perspective beyond Emory.
Emory Scholars appreciate your continued involvement with the program. You can support the Emory Scholars Program and give of your time, talents and resources to help current Scholars grow in a variety of ways.
Get Involved
Interested in giving back to the Emory Scholars Program through your time and talents? Learn about opportunities for meaningful engagement with current Scholars and other alumni and submit your specific interests on the Alumni Engagement Form.
You can also connect with our current Emory Scholars and Scholar Alumni by joining the Emory Scholars Program LinkedIn group. Here, you can stay informed about what we are doing in the Emory Scholars Program, share opportunities to network, engage, and share skills and expertise.
Program Newsletter
Stay up-to-date on the Emory Scholars community through our regular Alumni Newsletter.
Released twice per year, this newsletter will keep you informed on the program and the ways in which our Scholar Alumni continue to participate with the program.
Not receiving the alumni newsletter? Update your profile with the Emory Alumni Assocation
Donate
Not everyone is able to give time towards the program. We appreciate Scholar Alumni who are willing and able to help support the next generation of Emory Scholars through a tax-deductible donation. Your donation directly contributes to the enrichment of our unique programming, opportunities, and benefits that support the development of Scholars as they grow and give of their Scholar Qualities and other extraordinary talents.