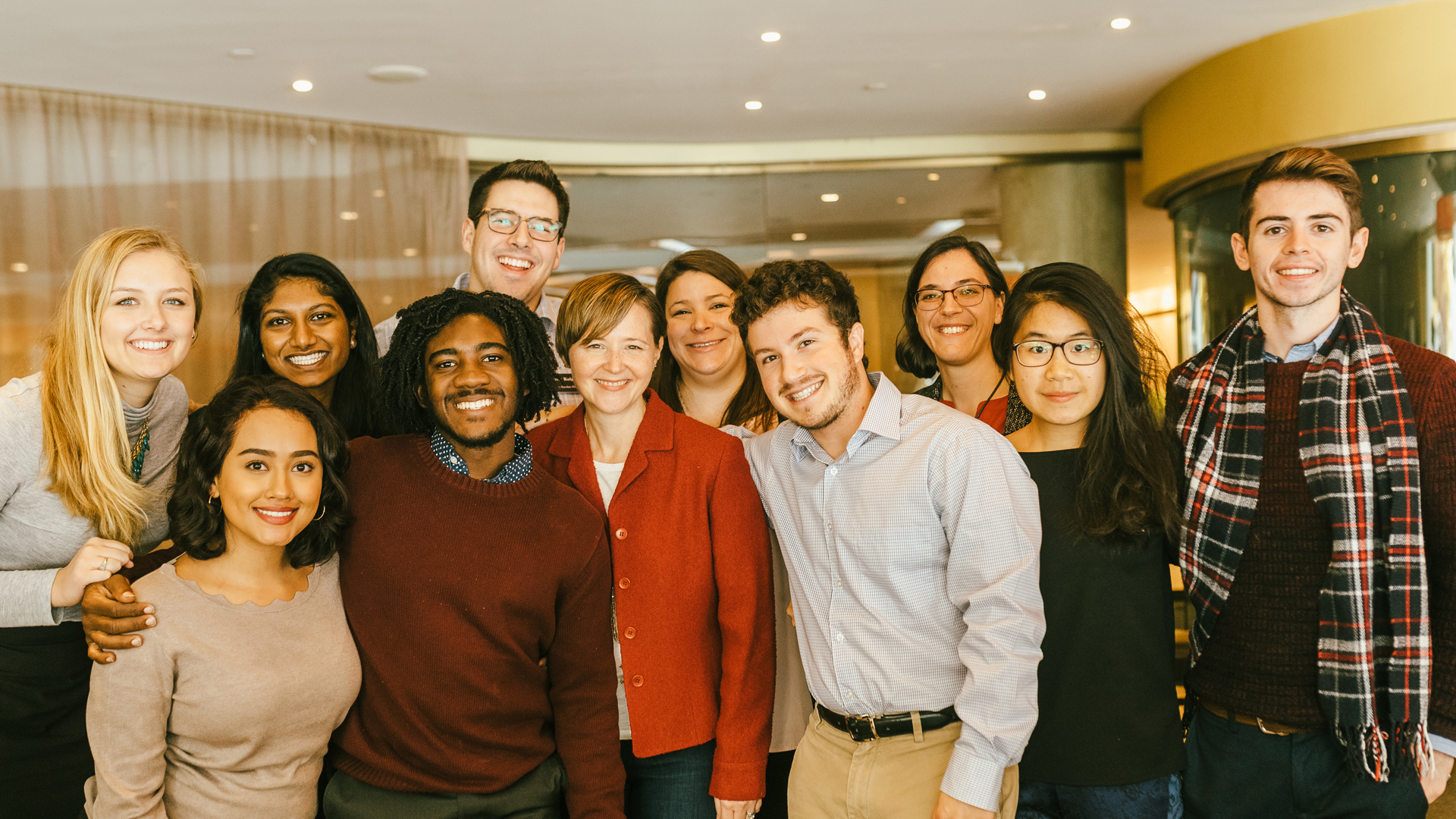 Alumni
---
You are a Scholar for life, and the Scholar Alumni play vital roles in the life of the Scholars Program and Emory's broader community of Scholars. Scholar Alumni can help support current Scholars and connect with other Scholar Alumni in a variety of ways, including attending the annual retreat, sharing professional expertise and guidance with students, and joining networking events hosted by the Program.
Get Involved
Interested in sharing your talents and time with the Scholars community? Fill out our alumni interest form to let us know what activities interest you most and we will keep you up to date on opportunities for Scholar Alumni to network, engage, and share skills and expertise.
You can also connect with current Scholars and Scholar Alumni by joining our LinkedIn and Facebook groups.
Emory Scholars Program FaceBOOK Group
Program Newsletter
Released twice per year, the Alumni Newsletter shares the latest news from the Scholars Program and opportunities for Scholar Alumni to participate in the Scholar community.
Not receiving the alumni newsletter? Update your profile with the Emory Alumni Assocation
Donate
We are grateful to Scholar Alumni and friends of the Program who help support the next generation of Scholars through a tax-deductible donation. Your gifts make possible the unique programming, summer funding opportunities, and academic enrichment at the heart of Scholars' experiences.