Experience
---
More than just merit Scholars, Emory Scholars are engaged citizens in the classroom, on campus, and further afield. The Emory Scholars Program provides creative opportunities for engagement and growth in unique ways.
All Scholar Events
Annual Scholars Retreat
Scholars take an extended time away at a beautiful resort to focus on community building, personal growth and reflection.
Community Dinners
Twice a semester the Scholars community gathers to enjoy a meal and scholarly discourse with faculty and alumni.
Scholar Workshops
An opportunity to hear from inspiring speakers and alumni panels with a focus on personal and professional development.
Summer Opportunities
Programs Abroad
Scholars have the opportunity to experience and explore global cultures through funded 
Emory Study Abroad
 programs.
Service Based Opportunities
Scholars connect with the wider Atlanta community through service-based learning and internship experiences.
Community Engagement
Scholars Programming Committee
Scholars have the opportunity to create connections with peers, alumni, and faculty, and engagement with the city of Atlanta.
Networking with Faculty & Alumni
Scholars build their network with faculty and alumni at coffee talks, lunch and learns, and other scholar events.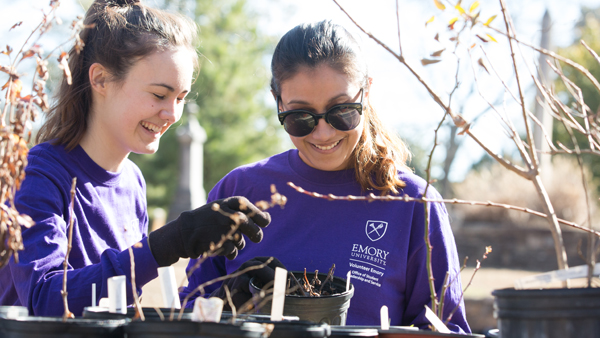 All Scholar Service Projects
Volunteering is a key part of the Scholar experience. Scholars regularly take part in Emory's Days of Service.
Academic & Campus Benefits
Personalized Advising
Scholars received individualized advising that focuses on the needs and challenges of high achieving students at Emory.
Priority Class Registration
Emory Scholars receive priority registration. This allows you to craft your schedule for full exploration of the Emory curriculum.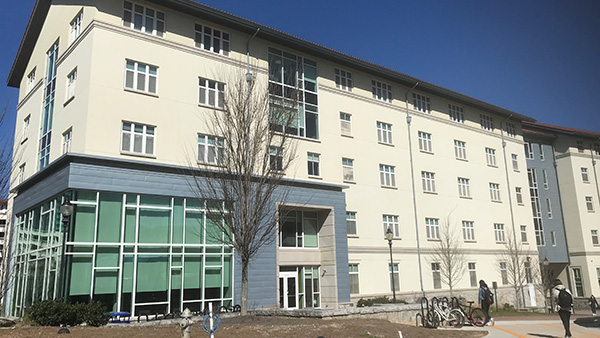 On-Campus Housing
The program covers the cost of on-campus housing and allows you to choose your preferred residential community.
Scholar Mentoring Programs
The Emory Scholar Mentoring Programs are designed to further the Woodruff Legacy by facilitating constructive peer-to-peer mentoring, growth through alumni partnerships, and a sense of belonging in the Scholars community. Each program has a curriculum to build and enrich the overall scholar experience. Mentoring programs are optional and feature additional programming and networking engagements.
...And More
The Emory Scholars Program is unique in allowing its Scholars many choices in both programming and opportunities, so that Scholars can engage in what most aligns with their personal growth goals and career plans. Scholars also benefit tremendously from additional opportunities and benefits such as access to the Scholars Lounge, Scholar Fellows, Scholar Trips, and Conference Travel Grants.