Main content
Barbara Krauthamer
Dean, Emory College of Arts & Sciences
---
Dean Barbara Krauthamer is an eminent historian of slavery and emancipation in the 19th century American South, a devoted mentor, and an innovative leader. She became dean of Emory College of Arts and Sciences in July 2023.
Dean Krauthamer is widely recognized as a leading historian of African American slavery and emancipation in the United States. Her published work includes Black Slaves, Indian Masters: Slavery, Emancipation, and Citizenship in the Native American South. She is the co-author of Envisioning Emancipation: Black Americans and the End of Slavery, which received a number of honors, most notably the 2013 NAACP Image Award for Outstanding Literary Work in Non-fiction. She co-edited the textbook Major Problems in African American History, one of the leading textbooks in the field.
She has authored numerous articles, curated exhibits, and written pieces for general audiences. She appears in the award-winning documentary film Through A Lens Darkly: Black Photographers and the Emergence of a People. Her research and books have been profiled in many media outlets, including the New York Times, CBS Evening News, National Public Radio, Pacifica Radio, and CNN as well as in media outlets in the U.K. and Europe.
A dedicated teacher and mentor, she received the Lorraine A. Williams award from the Association of Black Women Historians in recognition of her scholarship and efforts to create opportunities for Black women in higher education.
Krauthamer also has a long record of academic service on and off campus. She is currently one of the Organization of American Historians' Distinguished Lecturers and also serves on the Southern Historical Association's Committee on Women, Gender, and Sexuality. She is a past president of the Southern Association of Women Historians. She has served in leadership positions in a number of professional organizations, including the Association of Black Women Historians, the Berkshire Conference of Women Historians and the Southern Historical Association.
She has received awards and funding from the National Endowment for the Humanities; Stanford University's Research Institute for the Comparative Study of Race and Ethnicity; Yale University's Gilder Lehrman Center for the Study of Slavery, Resistance, and Abolition; the Institute for Historical Studies at the University of Texas at Austin; and the Schomburg Center for Research in Black Culture.
Prior to joining Emory University, she was a faculty member and administrator at the University of Massachusetts Amherst. There, she served as dean of the Graduate School from 2017 to 2020, and as dean of the College of Humanities and Fine Arts from 2020 to 2023. She created multiple fellowship programs designed to support the recruitment and retention of traditionally underrepresented graduate students. As a faculty member, Professor Krauthamer worked closely with master's and doctoral students in history as well as students in Afro-American Studies, Women, Gender, Sexuality Studies, and other departments across campus.
She received her B.A. from Dartmouth College, a master's degree from Washington University in St. Louis, and her Ph.D. from Princeton University.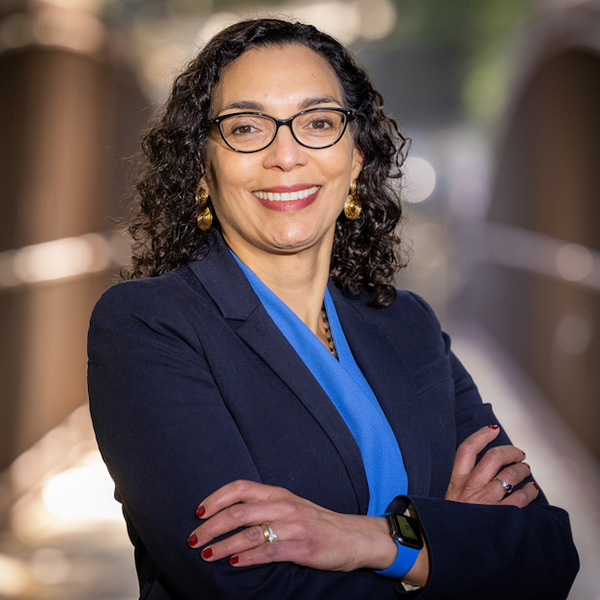 Contact Information
Email
ECAS_Dean@emory.edu
Phone
404-727-6062
Additional Websites