Emory College
of Arts & Sciences
Retiring Faculty

2021-2022 Academic Year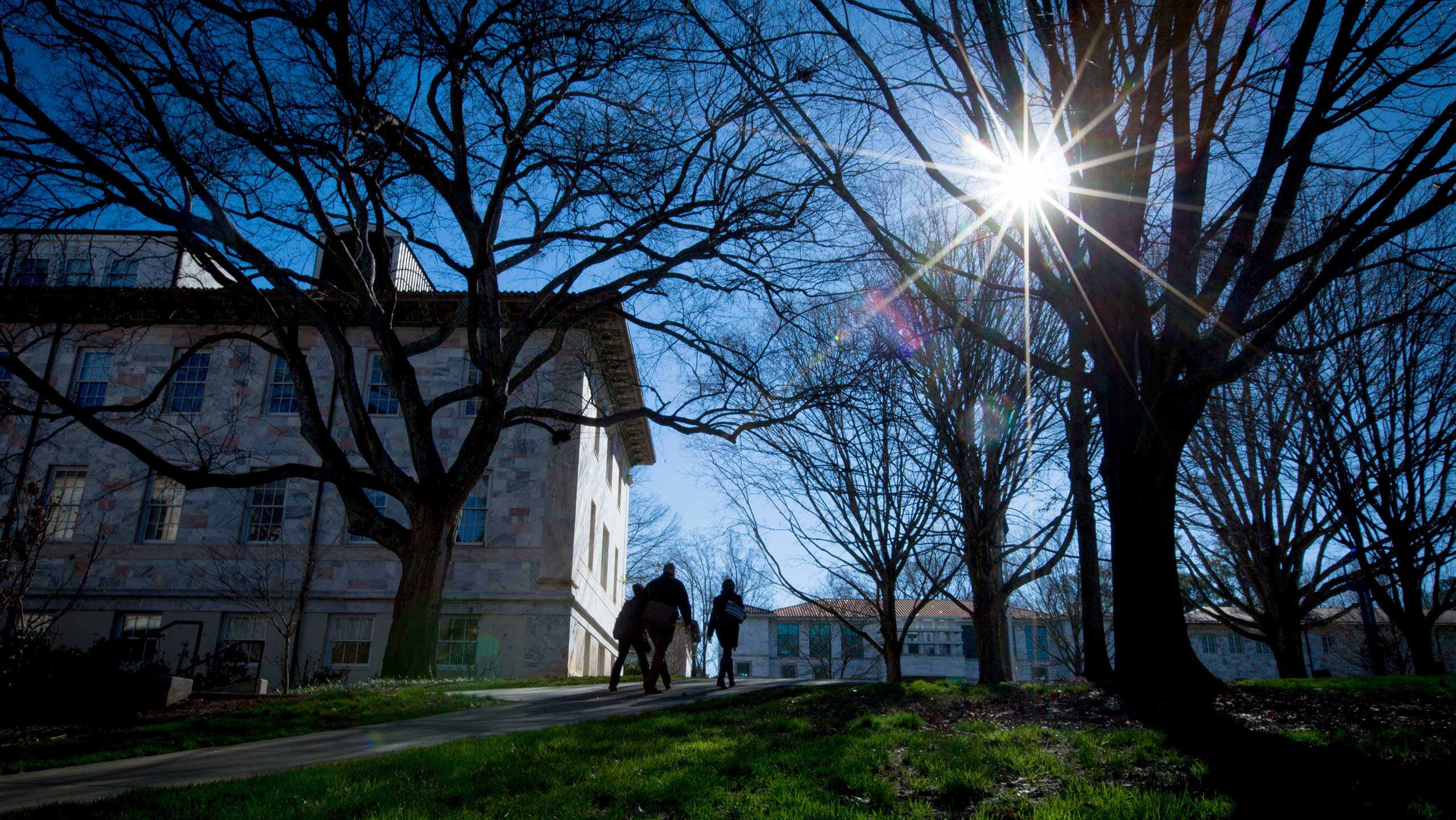 At the end of every academic year, we celebrate our collective endeavor — the work that we do as scholars, teachers, citizens — by recognizing the members of our faculty who are retiring. I am always so moved by the occasion, which reminds us of the extraordinary dedication and camaraderie of the Emory faculty.
These are colleagues who have made the Emory that we enjoy today possible. They continue to teach, inspire, and push us all to our best potential. They have been tireless pedagogues, painstaking researchers, and true friends. We thank them for the generous spirit with which they have contributed to this academic community.
Sincerely,
Michael A. Elliott
Dean, Emory College of Arts and Sciences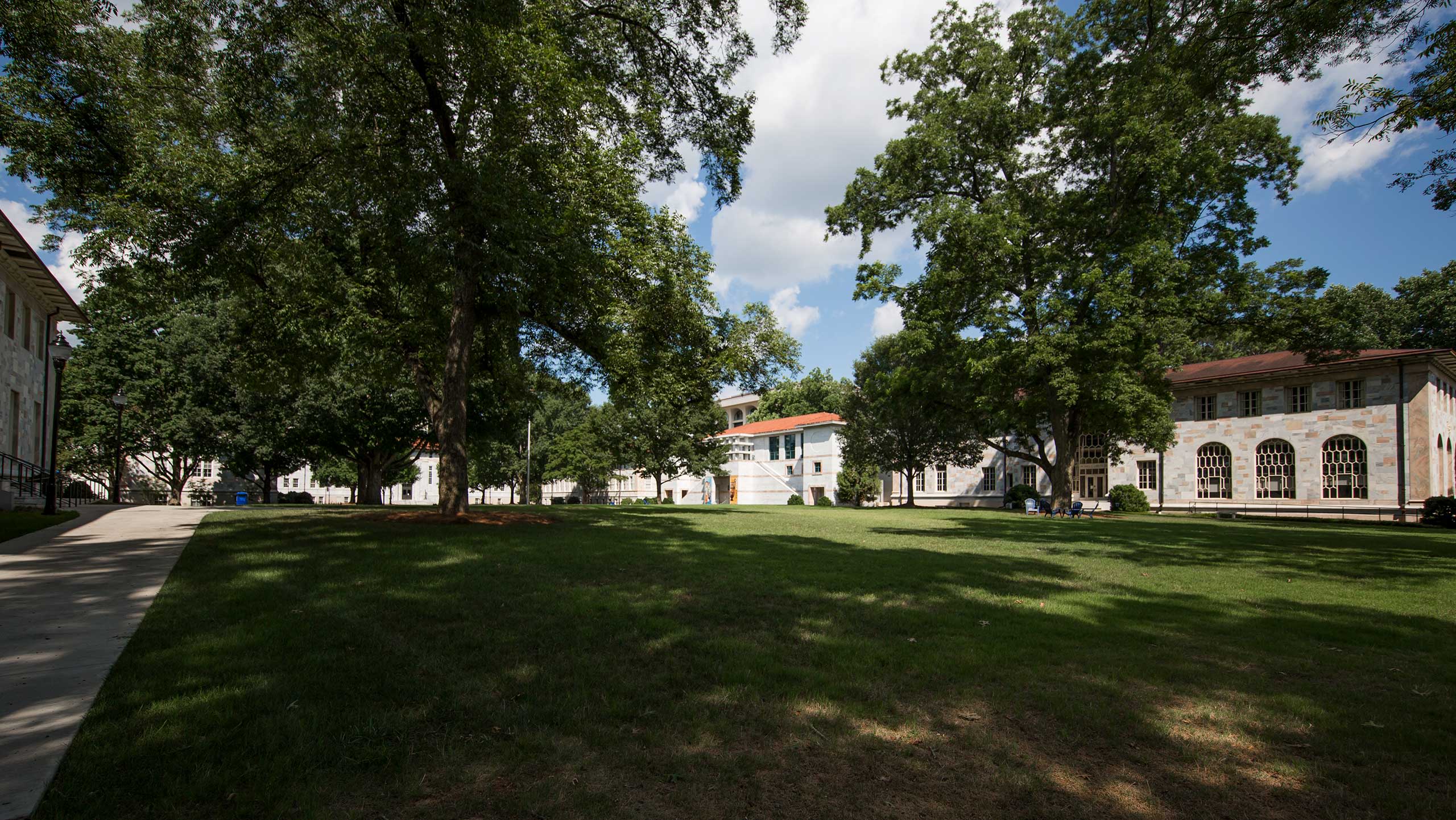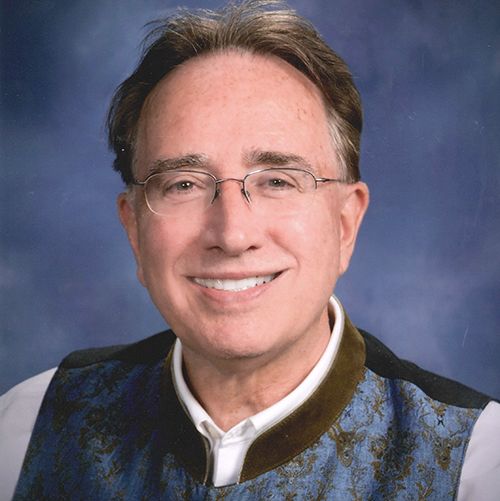 Timothy Edward Albrecht
Professor of Music
Professor Albrecht received his DMA from University of Rochester: Eastman School of Music in 1978. He was appointed to the Emory faculty in 1982 as Assistant Professor of Music in Emory College of Arts and Sciences and Assistant Professor of Church Music in Candler School of Theology. He was also appointed Emory University Organist.
His research focuses on the performance of and research on the keyboard music of Johann Sebastian Bach. Professor Albrecht has performed organ recitals throughout the United States and in Europe, Asia, and South America. He taught music courses in Vienna for 30 summers and taught masterclasses at Juilliard and at international music festivals. He also composed 12 volumes of published Organ Grace Notes and recorded nine solo compact discs. He led the Master of Sacred Music and Master of Music in Organ Performance degree programs for 14 years and served as Emory University Organist for 40 years.
"The Candler School of Theology component of my tripartite Emory appointment was as Professor of Church Music. This has afforded me the joy to also teach courses reflecting my faith as an intentional Christian. Over four decades that waxed and waned with both successes and failures in professional and personal life, my ongoing credo was a Bible passage from Job that I had learned as a very young boy: "The Lord giveth and the Lord taketh away, blessed be the name of the Lord."
For all that has transpired during this Emory watch I am both grateful and thankful."
—Timothy Edward Albrecht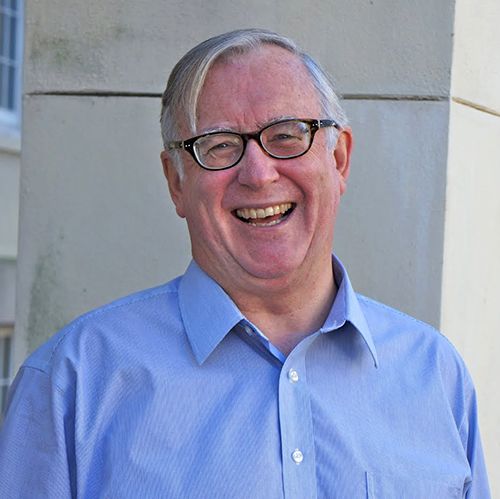 Peter J. Brown
Professor of Anthropology and Global Health
Professor Brown received his PhD from Stony Brook University in 1978. He was appointed to the Emory faculty in 1978 as Temporary Assistant Professor of Anthropology. His research focus has been on Medical Anthropology using a biocultural analytic framework on a variety of health topics. These include infectious diseases, particularly malaria; cultural factors in obesity and related chronic diseases; masculinities and men's health; Alzheimer's disease; emerging infections; history of global health; and religion and global health.
Professor Brown was a founding member of Emory College's Department of Anthropology and helped design the undergraduate majors, the undergraduate minor in Global Health, Culture, and Society, and the PhD program in Anthropology. He chaired the Department of Anthropology three times and he directed the Center for the Study of Health, Culture, and Society. Professor Brown has previously been awarded the Emory Williams Distinguished Undergraduate Teaching Award, Exemplary Teacher of the Year Award, Creekmore Award for Internationalization, and George P. Cuttino Award for Excellence in Mentoring.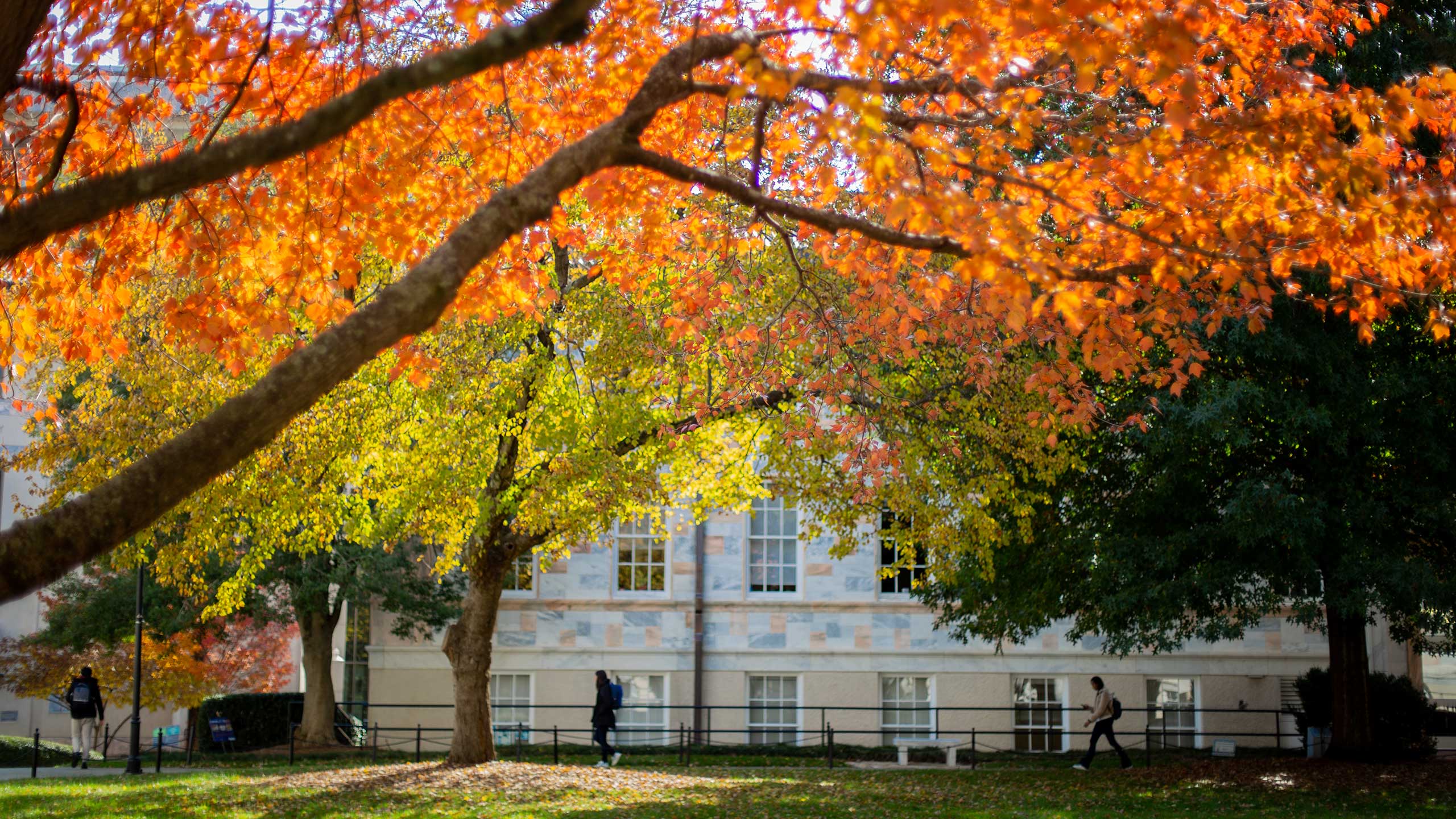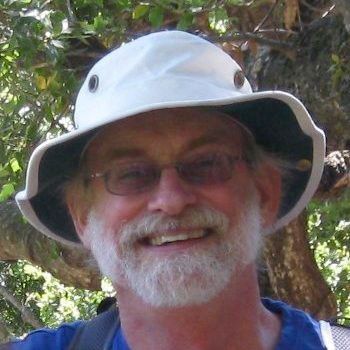 Michael Crutcher
Senior Lecturer of Neuroscience and Behavioral Biology
Professor Crutcher received his PhD from John Hopkins University in 1982. He was appointed to the Emory faculty in 1991 as Assistant Professor of Neurology and joined the Neuroscience and Behavioral Biology Program in Emory College of Arts and Sciences in 2008. His research focused on elucidating the neural mechanisms underlying visually guided reaching in monkeys and developing a new cognitive testing procedure to identify Alzheimer's disease at the earliest possible stage. He had an active research laboratory from 1992 – 2004. During that time, he was involved in the teaching and administration of the Neuroscience PhD program. Since joining the Neuroscience and Behavioral Biology Program in 2008, he has served as the Director of Assessment, Director of Undergraduate Research, Director of Undergraduate Studies, and Chair of the Curriculum Committee.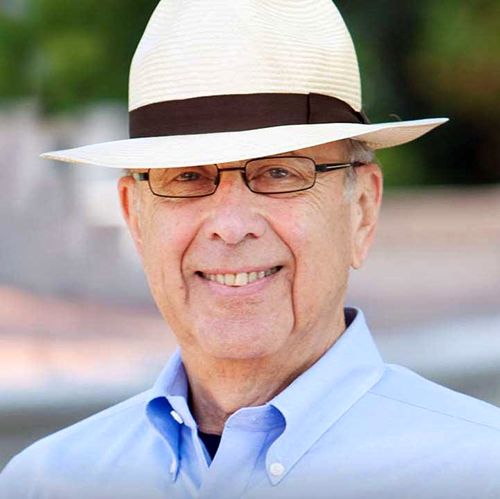 Marshall Perry Duke
Charles Howard Candler Professor of Psychology
Professor Duke received his PhD from Indiana University in 1968. After serving two years in the US Army Medical Service Corps, he was appointed to the Emory faculty in 1970 as Assistant Professor of Psychology. His research is in the area of Clinical Science and is largely focused on building resilience in the family context. His publications include more than 100 research articles and seven books. Most recently he has been working on a manuscript focused on resilience among the grandchildren of Holocaust survivors. During his career at Emory, Professor Duke served as Chair of the Department of Psychology, as a faculty counselor to the Board of Trustees and as mentor to 45 PhD students.
As evidenced by his many awards, including the Charles Howard Candler Chair, the Thomas Jefferson Award, and the Emory Williams Distinguished Undergraduate Teaching Award, Marshall Duke is a cherished professor in the Emory Community. He is known as a master teacher in the classroom and an excellent mentor for junior faculty who are building their classroom teaching skills. Professor Duke also serves as an ambassador for Emory at alumni events, where he demonstrates his extensive ties to the global Emory community.
"After a half century of being blessed to work with young people who do not age while I do (!), I have come to realize that the mother tongue of teaching is the human relationship. As they themselves move forward in their lives, students often forget or find less useful the specific content in our courses, but, if we have done our work well, they do not forget the relationships which we formed with them. In this sense, all who teach do the same thing regardless of our discipline—we establish potentially life-long relationships and memories of the thrill of learning and the excitement of scholarship. We transmit the joy of simply knowing and model ways to think about ideas and facts be they ancient, modern or as-yet unknown. We teach them not what to think, but how.
We toss metaphorical pebbles into metaphorical ponds and produce ripples that extend and enlarge infinitely. We are there to see the first ripples but we rarely if ever know where they travel to and what they touch over time. Knowing that the ripples continue long after our pebbles hit the water is the intangible yet profound reward that comes to us as teachers. It is the reason why an academic career is such an honor and privilege. I have loved every minute of my 50 years at Emory. It has become a sacred place to me."
—Marshall Perry Duke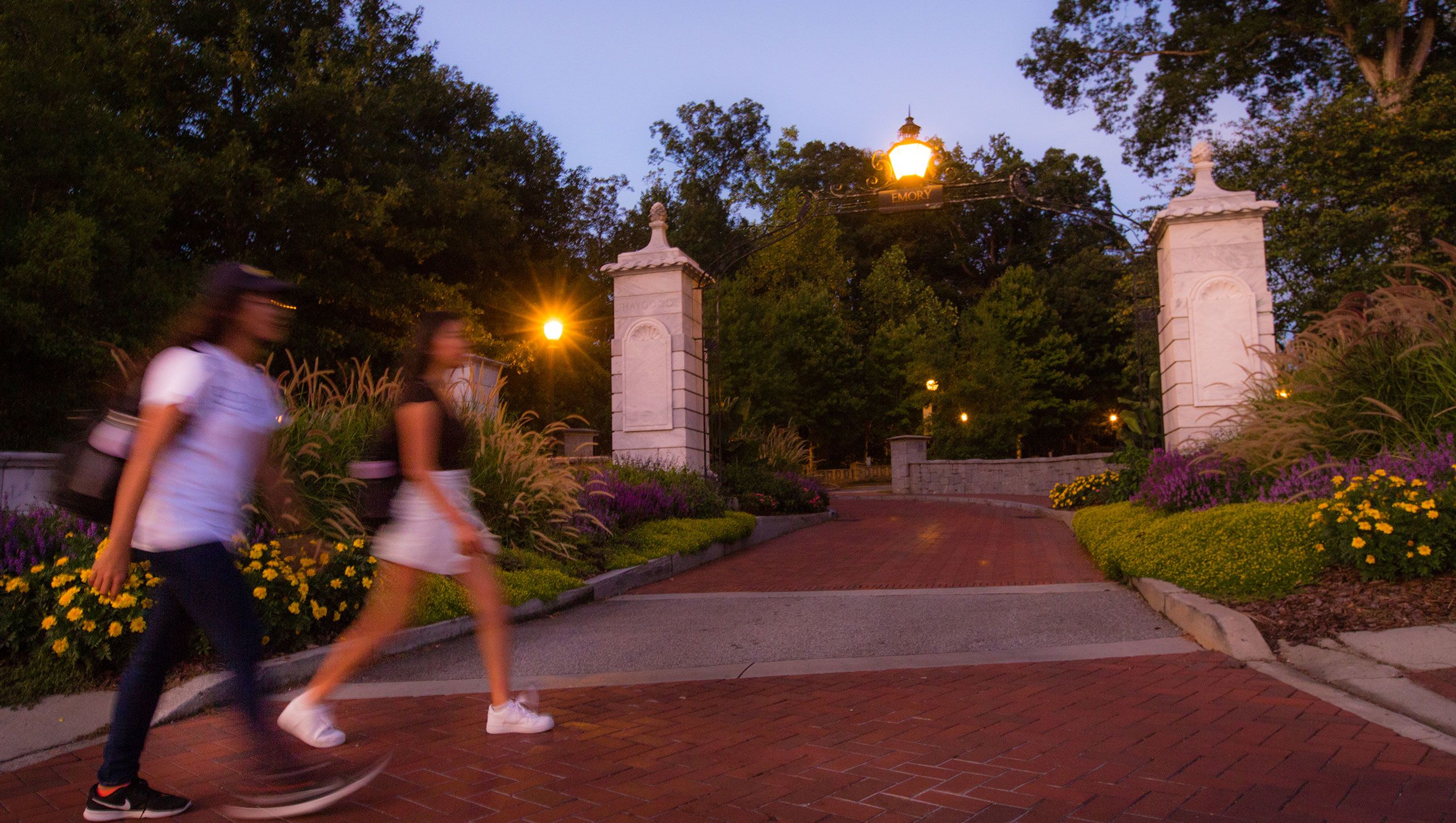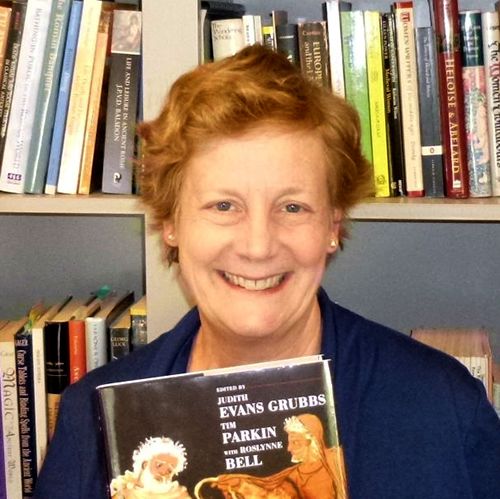 Judith Evans Grubbs
Betty Gage Holland Professor of Roman History
Professor Evans Grubbs received her PhD from Stanford University in 1987. She was appointed to the Emory faculty in 2010 as Betty Gage Holland Professor of Roman History. She is a social historian whose research focuses on the intersection between the family and law in the Roman Empire, including issues of gender, status, and the position of children outside the legal family structure. Unlike most Roman historians, her research encompasses both the earlier Empire and the period of late antiquity. She has a monograph in progress: "Children without Fathers in Roman Imperial Law and Society," on children without a legally recognized father in Roman antiquity. She also has interests in ancient and medieval slavery, and has recently published several articles on enslaved persons in the period of late antiquity and the early Middle Ages.
Professor Evans Grubbs also was Director of the Medieval Studies Program for six years, during which she revived the "Medieval Roundtable" talks and the graduate certificate in Medieval Studies. She was instrumental in developing a graduate focus area in Ancient History in the History Department's graduate program. She is affiliated faculty in the Graduate Division of Religion (New Testament Studies and Historical Studies in Theology and Religion) and associated faculty in Classics.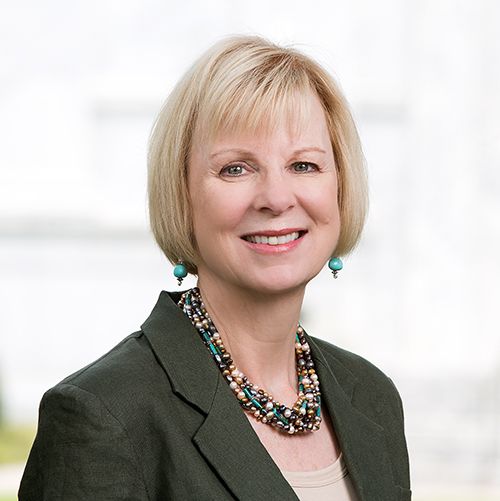 Sarah Gouzoules
Senior Lecturer and Associate Dean for Academic Initiatives
Professor Gouzoules earned her PhD from the University of Chicago in 1981. After three years as a postdoctoral fellow and one as assistant professor at the Rockefeller University studying primate communication, she was appointed at Emory in 1984 as Research Associate in Psychobiology at the Yerkes National Primate Research Center. In 2000, she joined the regular faculty of Emory College of Arts and Sciences as Lecturer in Anthropology and in Neuroscience and Behavioral Biology. She was appointed Associate Dean for International and Summer Programs in April 2013 and as Associate Dean for Academic Initiatives in September 2021. In these administrative roles, she oversaw the development of the Emory College Online program and the formulation of a long-term strategy for online education in Emory College of Arts and Sciences.
Professor Gouzoules' research, supported by NIMH, NSF, and the Guggenheim Foundation, centered on the vocal communication systems of non-human primates, especially macaque monkeys, and the evolution of social behavior and cognition. Her published papers appeared in the top journals of the field, including Animal Behaviour, Behaviour, Ethology, and the American Journal of Biological Anthropology, and have been cited over 3,000 times. Before serving the College of Arts and Sciences as Associate Dean, Dr. Gouzoules taught for many years in both Anthropology and the NBB program and served as Associate Chair, among other positions in the Anthropology department and the College.
"I am grateful to Emory for the many opportunities I've had to serve our students, as a teacher, mentor and advisor, and administrator of programs. I am also especially grateful for the friendship and wisdom of many wonderful colleagues across the College."
—Sarah Gouzoules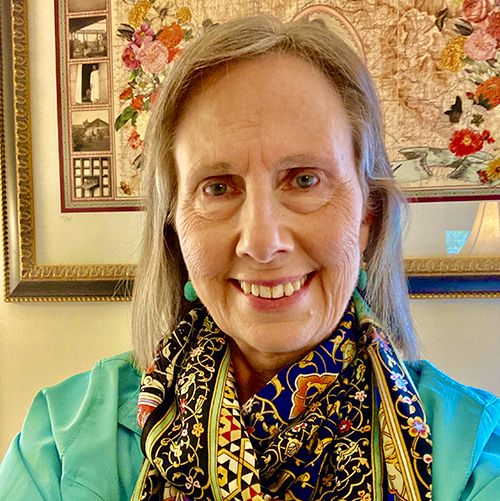 Anne Larson Hall
Senior Lecturer of Environmental Sciences
Professor Hall received her MS in Geochemistry from the Georgia Institute of Technology in 1985. She was appointed to the Emory faculty in 1995 as lecturer, part-time, full-time in 2005, and was promoted to Senior Lecturer in 2011. Professor Hall has served Environmental Sciences as Director of Undergraduate Studies since 2011 and as chair of the ENVS Undergraduate Committee from 2010-2018. In 2016, she received the Winship Award to research how to best teach complex interdisciplinary topics and had the opportunity to teach interdisciplinary courses focused on water with colleagues across the College. For over a decade, Professor Hall has taught the required introductory field course, ENVS 131, and has helped lead the development and ongoing improvement of the Environmental Sciences curriculum.
"With the supportive leadership of ENVS chairs, Professors Bill Size, Lance Gunderson, and Uriel Kitron, I have had a very fulfilling career at Emory. Environmental Sciences has been an excellent home, with extraordinary faculty, staff, and students. Meeting students as they begin work in ENVS and teaching the required introductory field course has been very rewarding. It has provided a wonderful opportunity to engage our students outside the classroom and it has been inspiring to see what unique set of experiences and coursework they choose as they continue their study.
Deeply felt thanks to all."
—Anne Larson Hall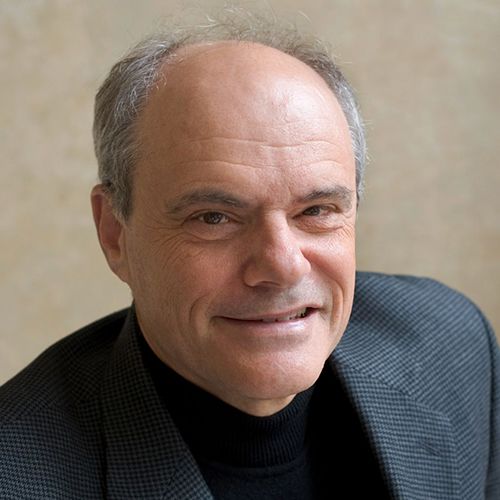 Kenneth W. Stein
Professor of Contemporary Middle Eastern History, Political Science, and Israeli Studies
Professor Stein received his PhD from the University of Michigan in 1976. He was appointed to the Emory faculty in January 1977 as Visiting Assistant Professor. His research and teaching interests focus on the Middle East in the 19th-21st centuries. He has published six books and 35 peer reviewed scholarly articles. He presently heads the CIE website, www.israeled.org on modern Israel, which has 30,000 users per week. More than 3.7 million users have visited the website since its founding in December 2015. Professor Stein is considered one of America's leading experts on diplomacy of the Arab-Israeli Conflict and the history of Israel. In 1979, Dr. Stein founded Emory's International Studies Center and directed it for six years during which time he became the first Executive Director of the Carter Center and its Middle East Fellow until resigning in 2006. At the Carter Center, he initiated a robust intern program which continues today.
In 1998, Ken founded the Emory Institute for the Study of Modern Israel, the first such Center for the Study of Israel on a North American campus. The Institute's undergraduate internship program provided some 80 students with semester-long opportunities to undertake rigorous academic research projects. For Emory, he raised more than $5 million in grants to sustain Israel studies at Emory, and to pay salaries for the appointment of 16 visiting Israeli scholars who taught in five college departments from 1991 to 2020.
Professor Stein is an exceptional teacher and mentor, having remained in contact with literally thousands of his students over four decades. He received both the Emory Williams Distinguished Undergraduate Teaching Award and the George P. Cuttino Award for Excellence in Mentoring, two of the most prestigious awards granted to Emory College faculty. Dr. Stein also received the Marion V. Creekmore Award from the Office of Global Strategy and Initiatives. This award recognizes Emory faculty members who excel in the advancement of the University's commitment to internationalization.
For recognition for his life-long work in educating broadly about Israel and the Middle East, he has received awards from the American Jewish Committee, the Anti-Defamation League, and the Israel on Campus Coalition. As a public intellectual, for Atlanta and across the globe he has appeared on virtually all major television and radio networks, having written more than 100 analytical pieces which have appeared in local, international, and national outlets. For three years in the early 1980s, he was the director, executive producer and on-air host of the Georgia Public Television program, "World in Review."